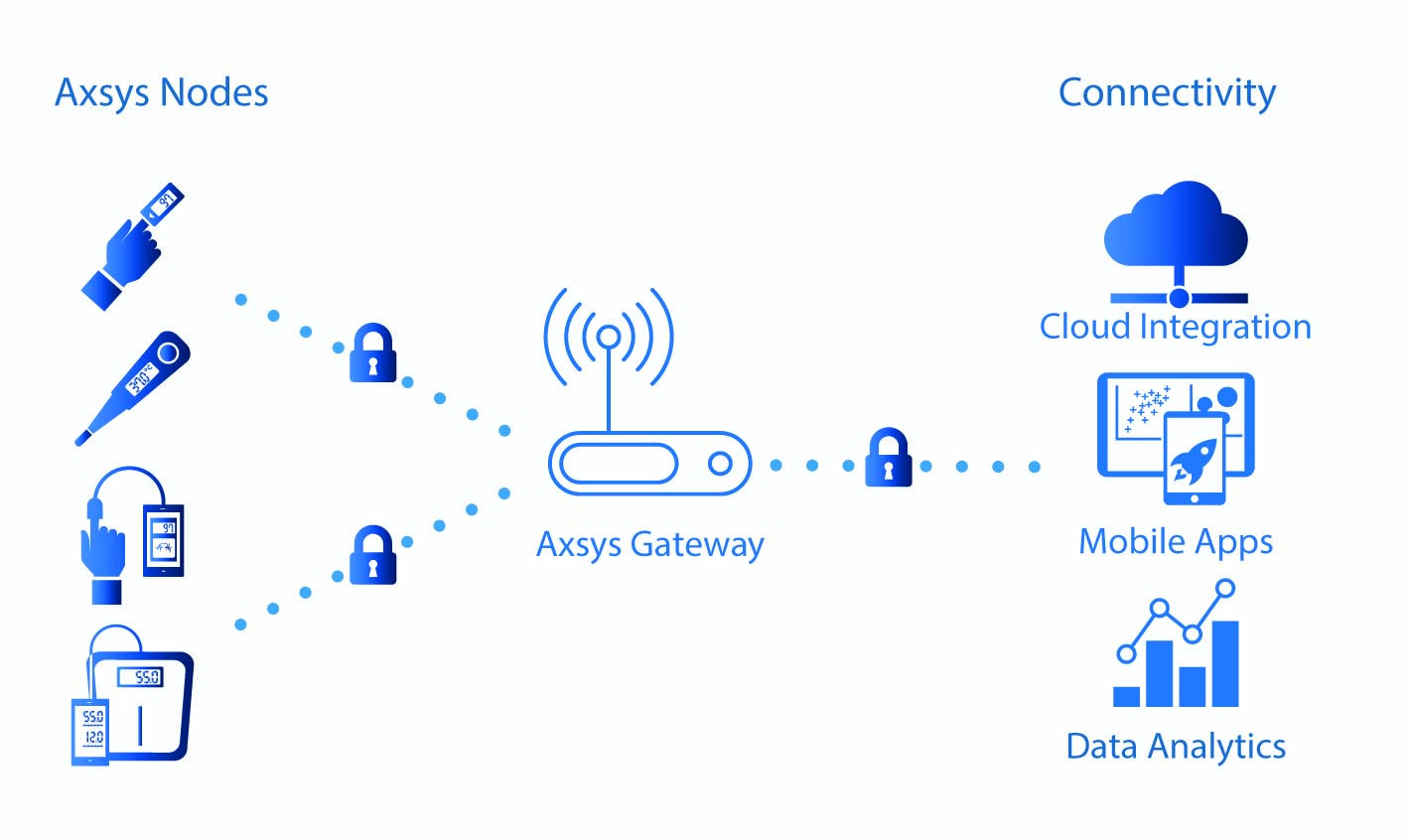 solving health care needs by providing the right data
From biometric sensors to ultrasound machines, we have been able to help our clients build state-of-the-art medical devices and facilities that enable more accurate data and diagnosis, as well as patient comfort. We design products for our clients to measure and monitor activity, medicine intake, and pain.

Axsys Automation's products provide the necessary data to facilitate decisions and change.

The data provided from the products we develop discloses patience adherence and compliance to treatment programs, real statistics on bodily movement and real-time on vital signs so doctors and patients can make more accurate decision on treatment plans.
We provide the who, what, where, and when of data for the industry - SECURELY.
By leveraging our cross-industry experience and resources, you will be able to bring your product to market quickly, using the latest technology while positioning yourself as a market leader in quality and performance.
let axsys help with your medical needs