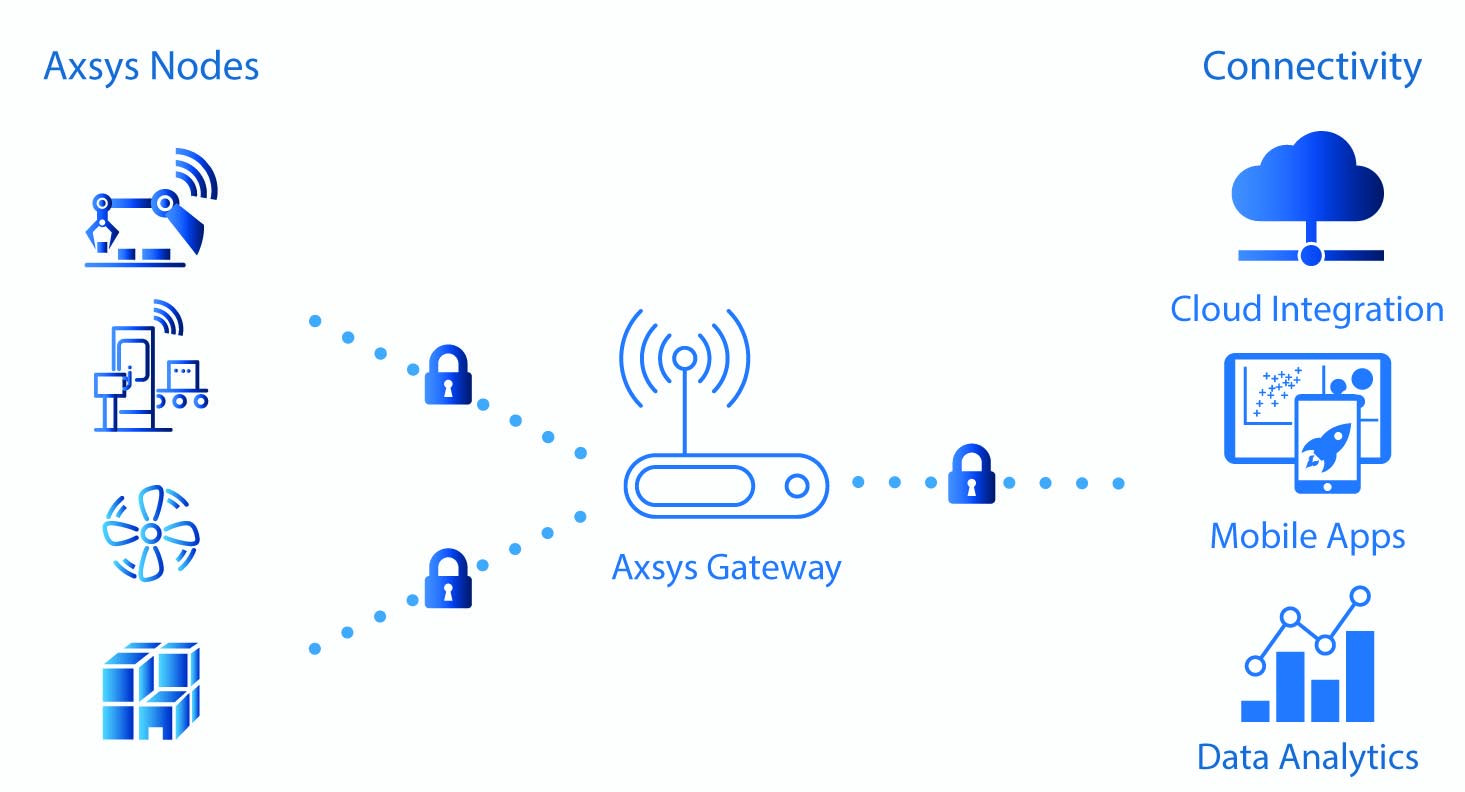 CREATING efficiency solutions for industrial 4.0
Axsys Automation's vast experience with a variety of digital technology, advanced sensors, robotics, and networking protocols provide clear advantages in product development targeted for Industrial applications.
Axsys provides local and remote intelligence on devices to reduce costs and enable predictive maintenance.
We provide the who, what, where, and when of data for the industry - SECURELY.
By leveraging our cross-industry experience and resources, you will be able to bring your product to market quickly, using the latest technology while positioning yourself as a market leader in quality and performance.
Learn about industry 4.0 devices